"A single voice can be heard, but a roar from a collective can create change." - Unknown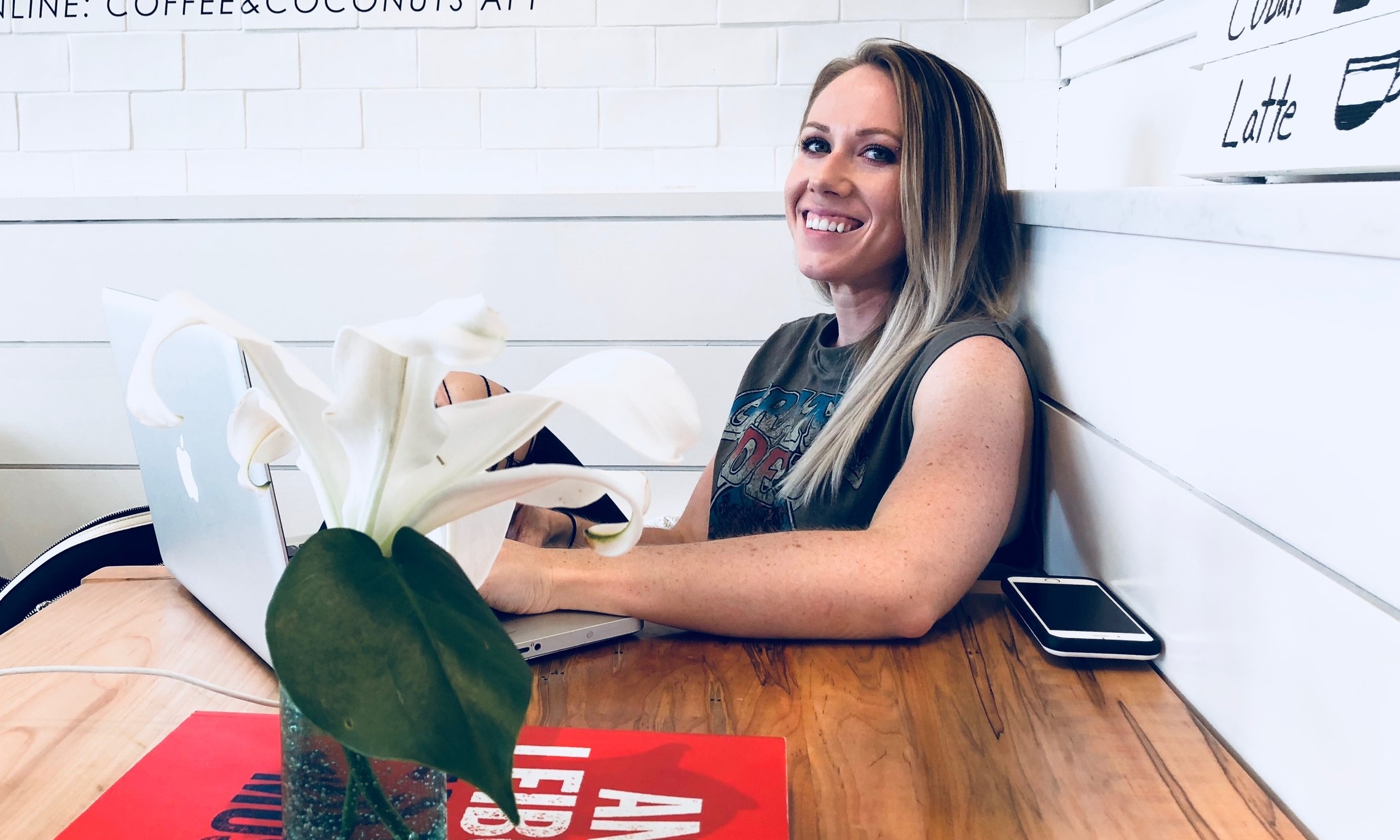 Alaina Cross, aside from being the creator of HER Collective, is an up-and-coming Nashville-based pop musician. In both her music and personal life, she strives to help others reach their full potential by encouraging them to go above and beyond what the world expects of them. Alaina has a gift of being able to bring individuals with unique talents together to create something both inspiring and beautiful. Her relentless determination, understanding nature, and ability to stick with things through when the going gets tough, not only makes her a great leader, but a wonderful friend to many.
One of Alaina's favorite quotes is "if it's both terrifying and amazing then you should definitely pursue it." - Erada. Alaina has put this advice into action in her own life. When her own self-revelations sparked the idea for HER Collective, she embraced the new and unfamiliar territory of building an online community for women wholeheartedly. The singer/songwriter was scared to venture outside of her comfort zone into something completely different, but felt that something like this was too important and needed not to at least try.
She hopes that through her story, women will be able to learn from her struggles and start to examine their own lives and make positive changes. "I want to encourage women to remove toxic people or situations from their lives that keep make them from feeling Heard, Encouraged, and Respected."
Destiny is constantly on the go as a supportive football coach's wife and busy mom of two boys. Since her parents are missionaries, Destiny spent most of her childhood traveling foreign countries. Currently, she is working towards her degree in Psychology and has plans to start on her masters after graduation. Within the next 10 years, Destiny hopes to have completed her doctorate and begin using her knowledge to help others develop healthy relationships. She and her husband are also very involved with their local church where they both serve as pastoral assistants.
One of Destiny's biggest strengths is her ability to accept others where they are at. No matter what stage of life or situation a person may be in, she is always willing to be their shoulder to cry on when life knocks them down. In the same effortless way, she is always there to cheer on others as they work towards their dreams and aspirations. Destiny is excited to use the life lessons she has learned over the years to help other women take charge of their own lives. "I hope that my voice inspires others to realize they don't have to settle because of their past mistakes. Hopefully, by being open about what I've been through will help prevent others from going down some of the roads that I did."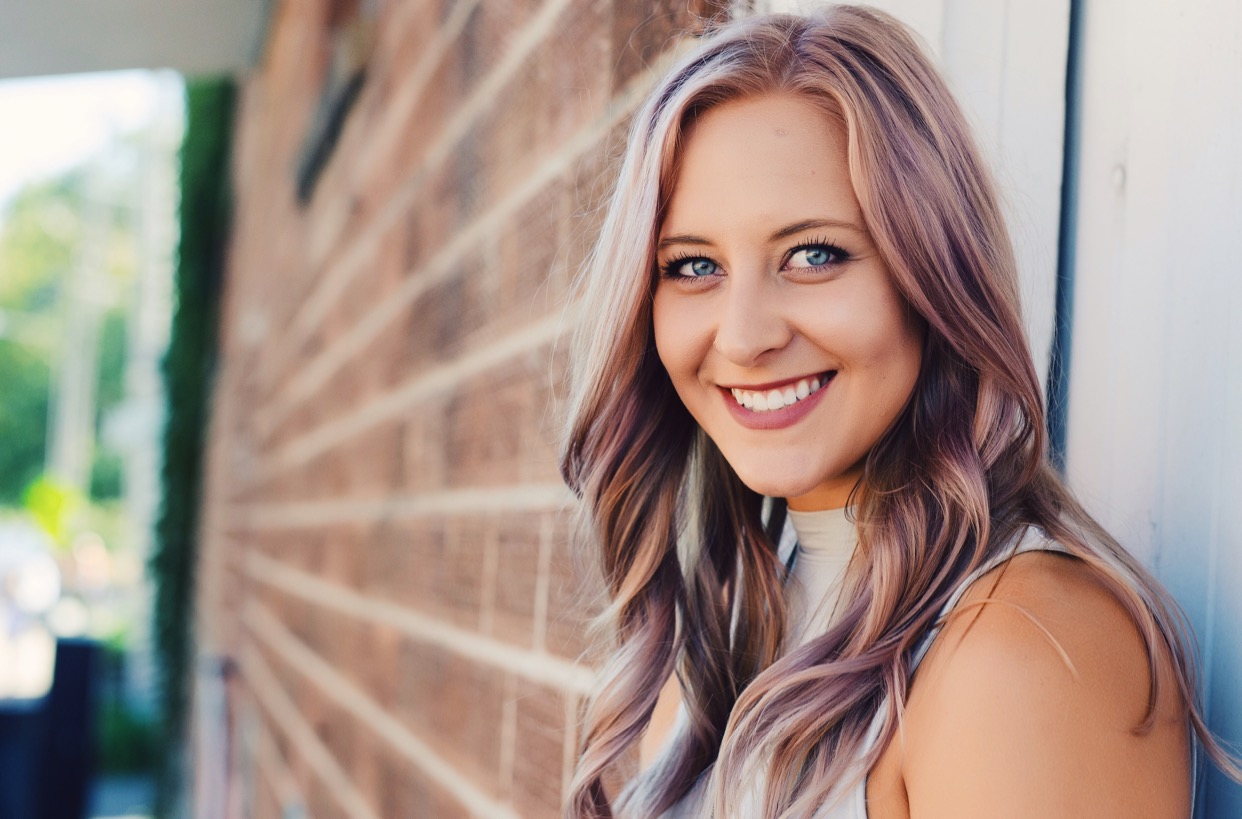 Lexie is a newlywed, content creator, and proud mom to the "cutest rescue pup ever." She and her husband are enjoying their new season of life together while learning a lot about the labors of love. In addition to spending time with her husband and pup, she devotes a fair amount of her time to helping women learn to feel comfortable in their own skin. As a health coach for Arbonne, she loves being able to help women feel confident and tries to use this platform as a means to connect with these ladies on a deeper level.
Lexie is passionate about empowering women to take control of their lives no matter what they may have faced in their past. She uses her own story to demonstrate what can happen when someone chooses to shift their perspective and stop letting bad circumstances and past hurts keep them living in the dark. She is looking forward to being a part of an community where she can use her story to help individuals who have experienced some of the same traumas as her begin to heal. "I hope to inspire women to live undefined by pain."
Stephanie is a girl with real grit. Despite the many hardships she has faced throughout her life, Stephanie refuses to surrender when life seems like too much to handle. Aspiring to live by the way of one of her favorite quotes "be somebody that makes everybody feel like somebody," she is the first one to speak affirmations into her loved ones' lives. Stephanie embodies perseverance in every aspect of her life and especially in her favorite role as a mom. She has a truly remarkable ability to see joy even in the darkest of moments.
Stephanie is in the midst of embracing a new season of life where she is investing in and learning a lot about herself. She is excited to be able to connect with others who may have experienced some of the same struggles as her. Stephanie has a track-record of finding herself in the most awkward and comical of situations, which has always aided her natural talent and love for storytelling. She is so happy to be able to finally share her talents to inspire others. "I hope that by using my voice women will be able to see it's ok to be imperfect and that they are not alone in their struggle."